CITY LIFE GROUPS
City Life Groups (CLGs) are essential to building community and family. As personal as we try to make a Sunday morning, we cannot recreate the intimacy of laughing, discussing the Word, crying, praying, and growing with others in the comfort of someone's living room over coffee.
True life and growth happens in this environment, and family is found. City Life Groups meet weekly in locations all around the Houston area.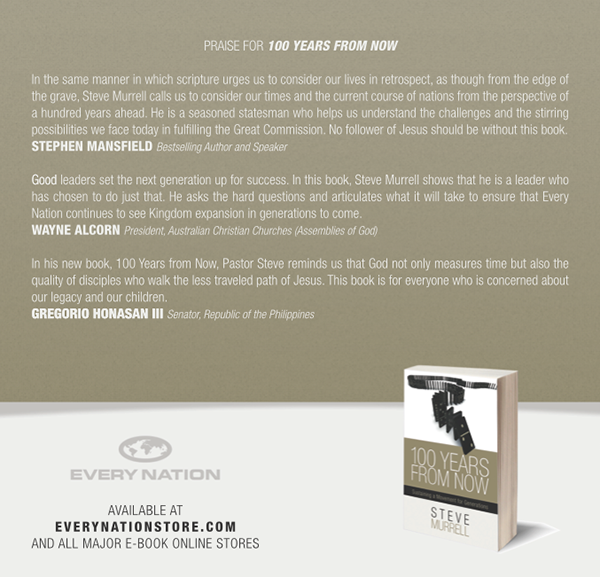 All City Life Groups will be going through a Book Study together this semester, "100 Years From Now" by one of Every Nation Ministries' Founders, Steve Murrell.
FIND A GROUP
We designed CLGs as a place where all who attend will have a community where they can belong, grow, and serve. Our goal is that as you attend you become more Christ centered, Spirit empowered, and socially responsible.